Samples for robot simulations
This page provides some recordings of simulation runs for exemplary robot programms demonstrating the use of different robot sensors. Click on the image to start the video. If you browser does not support the playback of WEBM files, you can download the file (right-click on the image and select save link as...) and start it in a video player installed on your PC.
Follow me!
The first robot simulation demonstrates the use of a light sensor that has been directed downwards in order to follow a dark line on the floor. The dot at the front of the robot marks the position of the sensor. The dot turns red when the LED of the sensor is being switched on.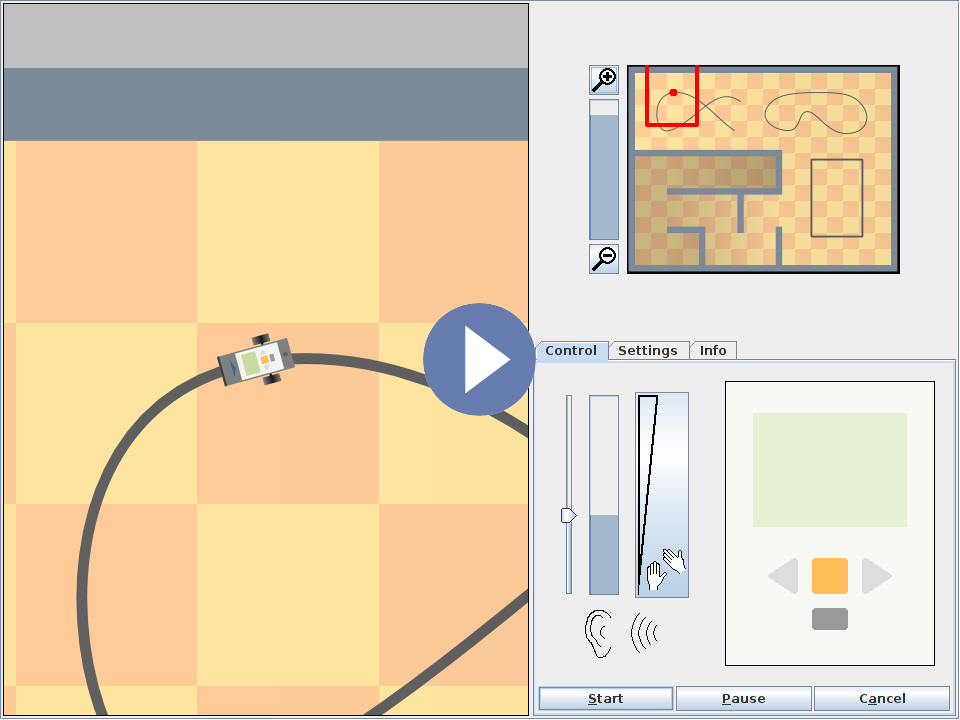 Out of here!
The robot programm of this simulation run combines the use of an ultrasonic sensor directed to the side and a touch sensor attached to the rear of the robot for leaving a labyrinth by following the wall.
To the light!
The robot looks for the brightest place in the scenario by means of a light sensor directed forwards. Each time the direction with the highest luminosity has been determined, the ultrasonic sensor will be used to sidestep any close obstacles by applying small corrections to the robot orientation.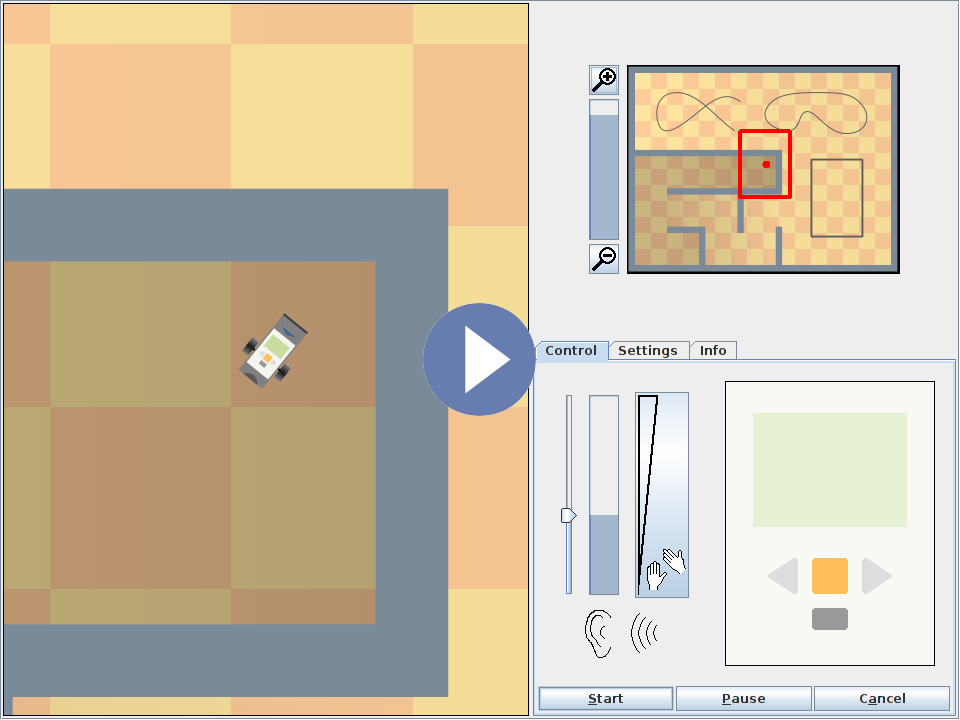 Let's dance!
Here the robot waits for a loud clap before starting the performance. In this simulation run there is no microphone attached to the computer that can provide the input signal for the sound sensor of the robot. Instead, the clap is generated by a click on (the upper region of) the corresponding button in the control panel of the simulation tool. Apart from that this example demonstrates the motion control and the use of the loudspeaker for generating melodies.